All-mountain slēpes Nordica NRGY 90 bez stiprinājumiem.
Garums - 169cm

Radius: 17,5

Ģeometrija: 126-90-110
Klāt varam piedāvāt Attact 11 stiprinājumus

Cena ar stiprinājumiem - 300,00 EUR
Stiprinājumu montāža un reguēšana - bez maksas.

Utilizing a fresh new core concept, the Nordica NRGY 90 Skis are meant to provide the snappy, responsive skiing experience you've always dreamed of. Thanks to the progressive Torsion Bridge, a structural sheet of Titanal with strategic cutouts, the NRGY 90 provides a snappy, torsionally rigid ski experience that doesn't lose it's energy thanks to carbon and a poplar/beech wood core. Arc on groomers or swoop through freshies, make quick adjustments, play with turn shape, and never track or hook up unexpectedly. The future is here, and it's the all mountain Nordica NRGY 90 Skis.
Rocker Type
All Mountain camRock – All Mountain camRock Technology pulls the traditional contact point of the tip back about 25% and the tail 5% creating slight tip and tail rocker to aid the chamber under foot. The result - increased floatation, velocity and maneuverability in soft snow as well as significantly increased ease of turn initiation in any condition.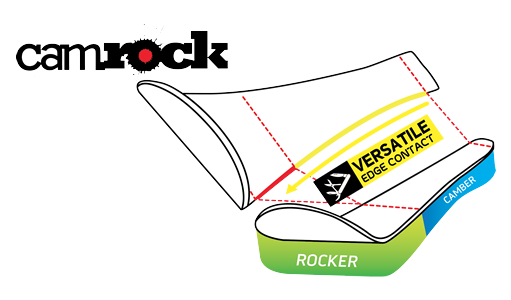 Shape
NRGY Tip – The tip has a new modern shape with a little relief on either side that makes the ski super playful and easy to steer in soft snow.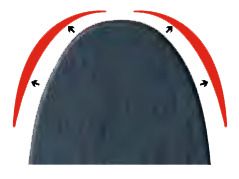 NRGY Tail – Nordica introduced a new tapered tail with a little rocker to make the skis really maneuverable off piste yet strong and powerful on hardpack.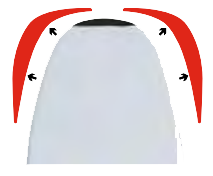 Core
I-Core Torsion Bridge Ti – I-Core Ti with Torsion Bridge technology has allowed Nordica to build the next generation of all mountain skis. By removing specifically engineered geometric shapes from a full sheet of Titanal, the Torsion Bridge provides NRGy skis with the performance of metal without the extra weight and sluggishness that typically comes with a traditionally constructed metal ski. Combining this torsion bridge technology with a poplar/beech wood core results in a construction that is extremely lightweight yet torsionally strong and confidence inspiring in all conditions and terrain.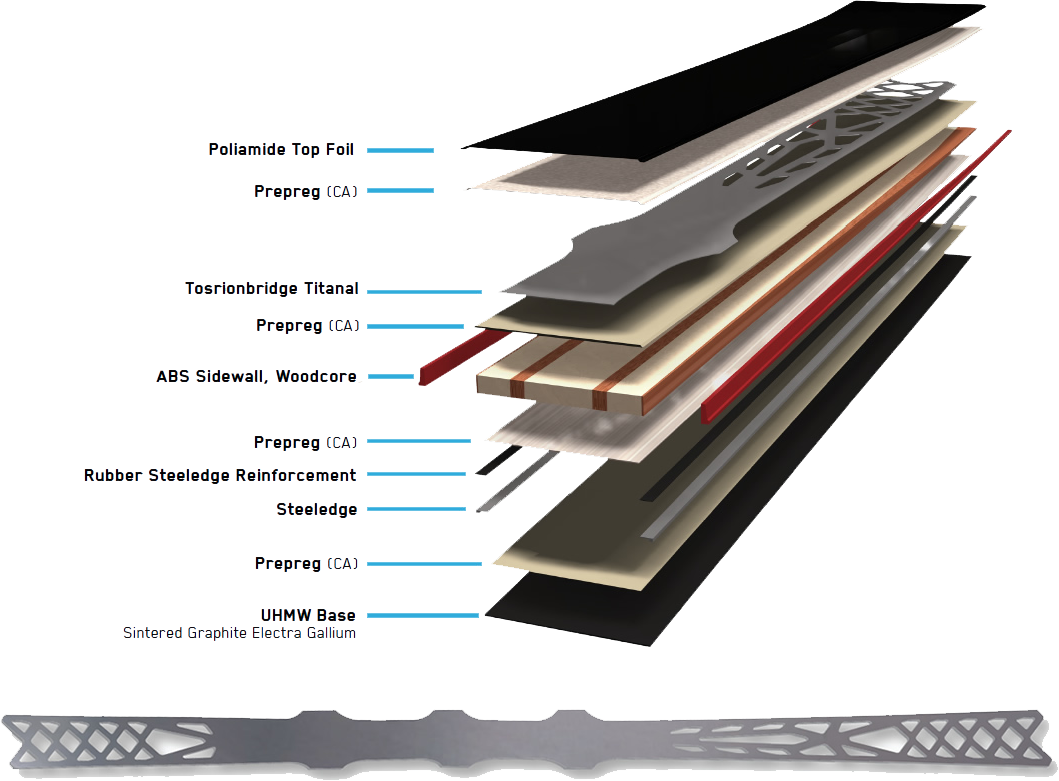 Laminates
Carbon Prepreg Laminates – Two sheets of carbon over the edges for stability and edge grip.

Torsion Bridge Ti – The confidence of metal without all of the excess sluggish weight.

Rubber Edge Reinforcement
Sidewalls
ABS Sidewalls – Helps dampen hard landings while decreasing vibration fatigue.

Traditional Sandwich Construction
Base
UHMW Base – Ultra High Molecular Weight Sintered Graphite Electra Gallium Base
Binding Compatibility
We recommend a brake width equal to or at most 15 mm wider than the ski waist width.
Skis: No Bindings
Core/Laminates: Carbon, Metal, Wood
Warranty: 1 Year
| | | | | |
| --- | --- | --- | --- | --- |
| Size (cm) | 161 | 169 | 177 | 185 |
| Tip Width (mm) | 124 | 126 | 126 | 126 |
| Waist Width (mm) | 88 | 90 | 90 | 90 |
| Tail Width (mm) | 108 | 110 | 110 | 110 |
| Turning Radius (m) | 15.5 | 17.5 | 19.5 | 21.5 |
Nordica NRGY 90 (169cm)
Ražotāji Salomon
Modelis: NRGY 90
Pieejamība: 1
Atslēgvārdi: All-mountain, slēpes, Nordica, NRGY, Ski